Tucson is the second-largest city in Arizona and is just a short drive from the Mexican border. The weather is warm year-round, and it's a rapidly up-and-coming area from a real estate perspective. The current average home sold price in Tucson is $313,000, which is up from $209,250 just three years ago. Property values for Tucson luxury real estate are absolutely skyrocketing right now, which makes them a great investment.


Although the value of Tucson real estate is rapidly increasing, you can do even more to increase the value of your property and get an even better return on your investment. Here are three luxury upgrades for your Tucson home that will make the property more comfortable and livable while also increasing its value.
Remodel the bathroom
A surefire way to instantly make any old home feel new is by updating the kitchen. One of the first things prospective buyers look at when deciding which home to buy is the master bath, so upgrading the master bathroom will make your Tucson living experience more enjoyable while also increasing the value of your Tucson real estate.


Start with the bathtub, which is kind of like the centerpiece of the art gallery that is a primary bathroom. You could replace it with a tub with water jets to experience the height of relaxation. Take a dip after a long day of work and feel the water jets massage your back. Or you could go with a
classic porcelain bath
that stands on four legs.
Whichever bath you choose will likely come down to the style of your primary bathroom and possibly the house as a whole. A jetted tub would work better with a modern design, while the classic porcelain tub would be perfect for a farmhouse-style home.


A primary bathroom typically features neutral colors such as white or gray. One way to make the room seem brighter and more colorful is with natural light, which is available in abundance in Arizona. Bigger windows or a sunroof can do wonders to open up the master bath and make it seem more spacious. There will rarely be a cloud in the sky to block the natural light shining on your Tucson, AZ luxury home!
Add a new kitchen island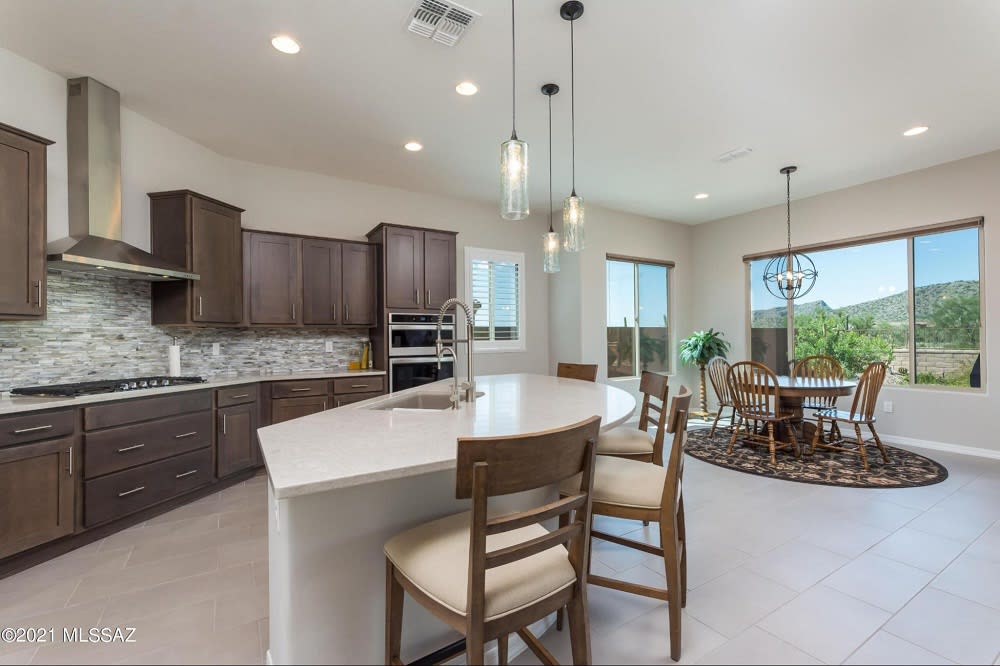 More and more kitchens are making use of kitchen islands in their design. Islands can be built using a variety of materials and styles, which means they work well in nearly any modern luxury kitchen.
Kitchen islands also promote a social atmosphere in the room. When you entertain guests, your friends will love gathering around a new marble island covered in bowls of snacks. A kitchen island also provides more counter space for those who love to cook complex meals, and it provides a more casual setting to sit down and have a meal. An island makes a great place to eat a quick meal while watching TV or doing some work. Speaking of work, if you have a sturdier kitchen island, it can function as a secondary workspace away from your home office.


Kitchen islands are stylish and functional. If you have space in your kitchen, they are highly recommended since they can increase your home's value and look great. Even smaller homes can benefit from a kitchen island — it doesn't have to be large or made of stone. A small wooden island, possibly even one
on wheels
, can get the job done and make a charming conversation piece at the same time.
Redo your patio
If you're thinking about buying Tucson, AZ luxury homes, one of the main driving factors is probably the weather. You're tired of shoveling snow off your driveway and spending months indoors because it's too cold to do anything outside.


Tucson real estate gives you the ability to enjoy the outdoors year-round. Play a round of golf on New Year's Day or go swimming in February. The warm weather is one of the main factors driving so many people to Arizona, so why not make the exterior of your Tucson real estate the perfect place to enjoy the weather?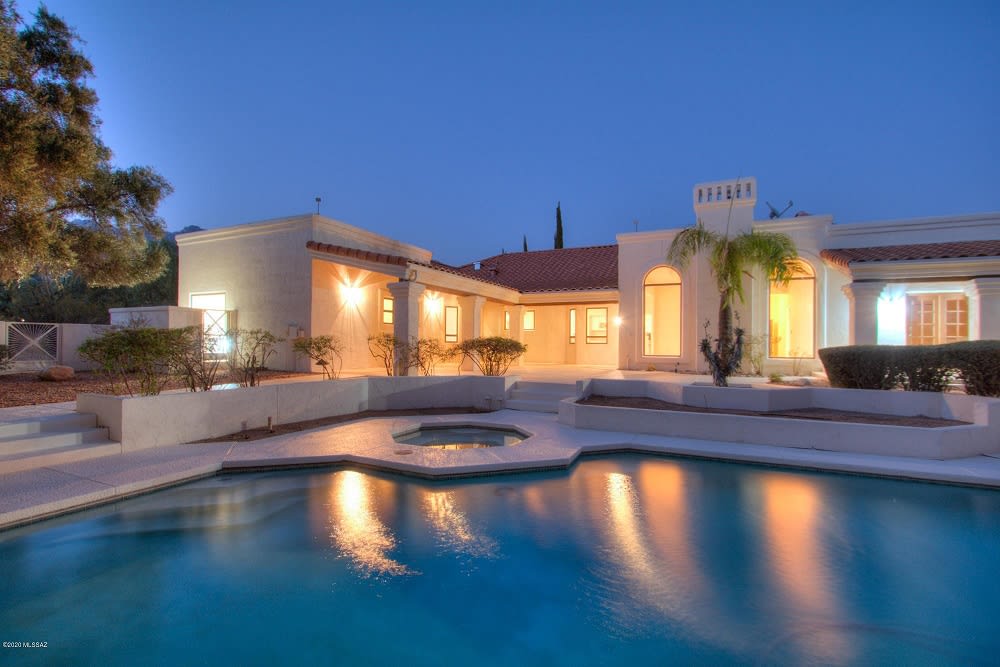 Image courtesy of Tracy Wood
A brand-new patio with lawn furniture would do wonders to enhance the appearance of your home while providing a great space to enjoy the warm weather and entertain guests. Imagine a patio with hexagonal tiles, possibly white or gray, with hints of red and yellow in the fabric of the lawn furniture that would perfectly match the desert backdrop.


Wooden or wicker chairs with white fabric on the cushions would stay cool in the heat and be comfortable to sit in. The chairs can be arranged around a
glass table
with an umbrella in the center to provide shade during those summer barbecues. The quintessential piece to add to a home in this part of the country is a pool. A pool would look great in the middle of a tile patio and give you a place to cool down during those hot desert days. Make your Tucson, AZ luxury home the envy of the neighborhood with one or more of these patio upgrades.
Buying Tucson real estate
If you're ready to get the process of buying Tucson real estate started, contact a knowledgeable realtor like
Tracy Wood
. She knows the area well and will be able to help you find a beautiful home at a great price. Tucson, AZ luxury homes are available now and are rapidly increasing in value. People across the country are looking to buy in Arizona because of the great weather. This great investment opportunity will likely only become more expensive, so the sooner you buy, the greater return on your investment you can make. Contact Tracy today!

*Header image courtesy of Tracy Wood