With breathtaking desert sunsets, endlessly sunny days, and a backdrop of mountain peaks, Tucson is a true southwestern city. Its relatively low cost of living and strong job market appeal to prospective newcomers, and residents love the classic Pueblo- and Spanish Colonial-style homes.
Demand for Tucson real estate is normally high, and the median home price appreciates every year. Even when prices are up, however, houses for sale in Tucson represent a solid investment for anyone looking to relocate to the area. It's a city with strong University of Arizona pride, unique seasonal weather, and plenty of opportunities to enjoy the more than 280 days of sunshine that Tucson gets each year. So if you're interested in houses for sale in Tucson, AZ, read on to learn four ways to get outside.
1. Hiking and biking
Many people invest in houses for sale in Tucson, AZ, in part so that they can participate in the active lifestyle that's become synonymous with the area. Residents enjoy access to 249 trails in Greater Tucson, most of which are both hiker- and biker-friendly, providing seemingly endless options for outdoor adventure.
If you're new to the area, the five mountain ranges that surround Tucson are great places to start, especially the Santa Catalina mountains north of the city and the Santa Rita mountains to the south. For beginners, the Aspen Loop and Gould Mine Loop are perfect. The former takes hikers on a 4.2-mile trek near Mount Lemmon, while the latter is a 2.3-mile route within Saguaro National Park. You'll ascend a ravine until you approach old mining relics such as a miner's cabin and copper mine shafts.
For intermediate hikers, the
Saguaro National Park
also contains the Bridal Wreath, a 5.7-mile stretch that leads to the beautiful Bridal Wreath Falls. Or visit the Sabino Canyon in the Santa Catalinas, where you can explore the nearly 4-mile paved trail that leads you alongside sweeping canyons. Finally, for advanced adventurers, consider trudging the challenging 3-mile course that arrives at the Romero Pools or traversing the Mount Wrightson trails, which lead to the tallest summit in Tucson.
2. Horseback riding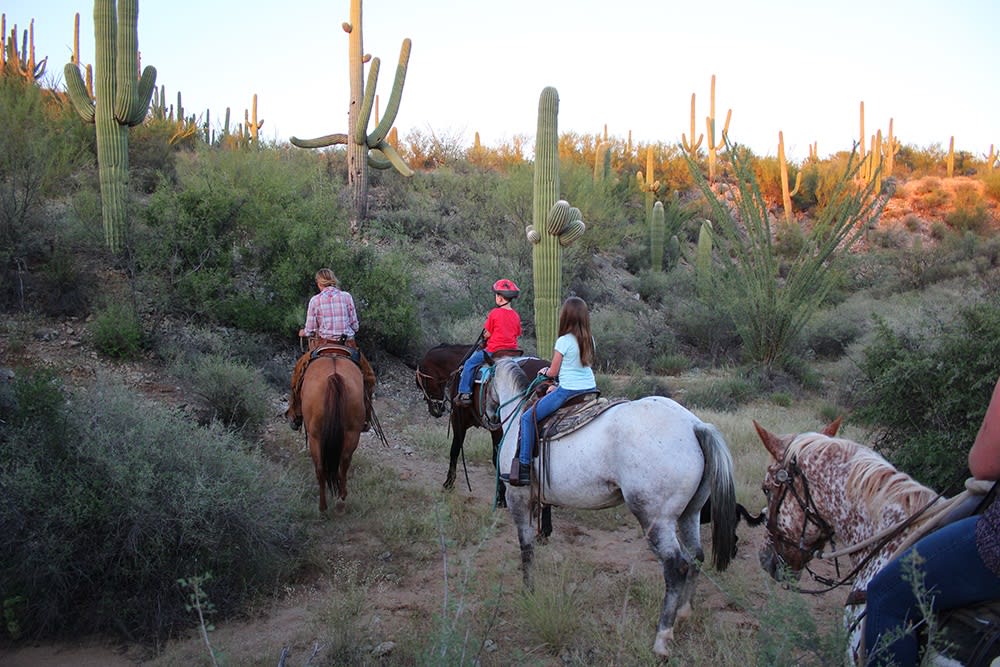 Saguaro Stables, Photo courtesy of All Around Trail Horses
Investing in Tucson real estate means you can enjoy classic southwestern outdoor activities like horseback riding. Whether you're looking for a full-out equestrian center or a laid-back ride through the desert, Tucson has you covered.
The

Saguaro Stables

are located in Saguaro National Park East and overlook Rincon Peak and Mica Mountain. A favorite of locals in Tucson, Saguaro Stables offers sunset trail rides through the desert. Rides can go anywhere from one to four hours and are suitable for a variety of experience levels.
Rocking K Ranch Stables is another horseback riding service in Tucson that, in addition to trail rides, has wagon rides, team roping, and boarding. Rocking K also rents its space as a stunning venue for weddings and other special occasions.
For novices, Adamo Equestrian is a riding school in Tucson that offers group and private lessons.
Finally, the Sabino Canyon Recreation Area is widely held to be one of the top nature spaces near Tucson. Here you can ride through the beautiful Coronado National Forest.
3. Golfing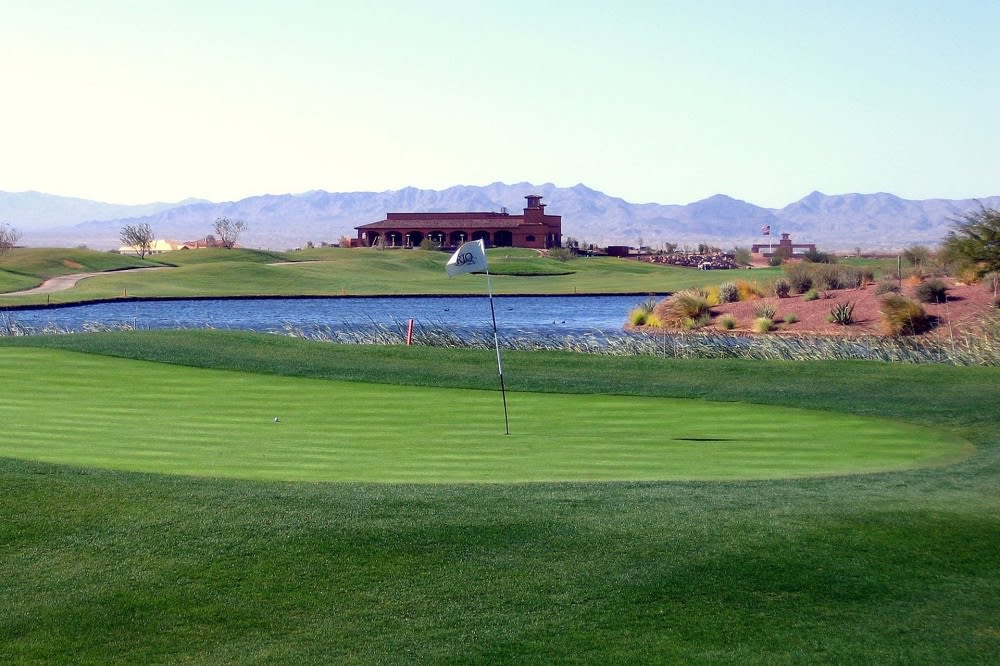 Tucson has 35 scenic courses to choose from when you want to get in a round of golf before or after work. Indeed, Tucson has drawn professional golfers since 1945, when the PGA Tour was just 16 years old.
The

El Rio Golf Course

is six minutes from downtown Tucson and has prominently figured in the local golf scene since the 1930s. Known as the original site of the Tucson Open, El Rio is a public course of more than 6,400 yards. Pre-loaded range cards are available, as well as rental clubs.
Also close to houses for sale in Tucson, AZ, is the Randolph Dell Urich Golf Course. Known for its friendly staff and well-maintained greens, the 18-hole course opened in the mid-1990s after a series of renovations on a preexisting course. With an onsite bar and grill as well as a practice facility, golf enthusiasts in Tucson circle their calendars for Saturdays at Dell Urich.
Finally, the Starr Pass Golf Club offers three nine-hole courses set against the beautiful Arizona desert and Tucson Mountain. A private club, Starr Pass features a clubhouse, golf shop, putting green, and onsite restaurant.
4. Cycling in El Tour de Tucson
For cyclists across the city,
El Tour de Tucson
is one of the best events of the year. Held every November, the event sees more than 7,000 participants ride distances ranging from one-mile fun rides to the 102-mile century ride. Competitive cyclists can register as teams or compete individually, while casual entrants can sign up as families for a fun day of non-competitive riding.
Run by the Perimeter Bicycling Association, El Tour de Tucson is just one of many events that seek to raise money for other nonprofit organizations. Since its inception in 1983, the yearly ride has raised more than $100 million for charity. Local nonprofits can even register or sponsor a team as part of their fundraising efforts. All told, El Tour de Tucson is a fun way to get active in Tucson while connecting with fellow members of the community. And if you'd rather cheer on the sidelines than ride, the event is always looking for volunteers to help race day go smoothly.
Begin your search for Tucson real estate
Tucson is a nucleus for all things outdoor recreation. Whether you prefer to spend your time on a perfectly-manicured golf course or take in views of the valley from the summit of a mountain, living in Tucson gives you that opportunity. If you're interested in exploring Tucson real estate, make sure you're working with a realtor who knows the local market through and through. Real estate agent Tracy Wood has spent more than 20 years finding clients their dream homes. With an in-depth knowledge of
Tucson and its neighborhoods
, Tracy can help you navigate a competitive market and secure the kind of property you desire. So when you're ready to start the process of buying or selling in Tucson,
reach out to Tracy Wood
.