Improving your home can do many good things for it and you. It can be more energy-efficient, more beautiful, and more pleasant to live in. Another benefit to
home improvement
is increasing the value of your home. If and when you do decide to sell your current house, you would naturally like to make a profit. This is especially true if you buy homes for the purpose of flipping. In that case, increasing the value is the goal. Without a solid ROI, the whole prospect of flipping is pointless. Tracy Wood, a realtor who has many Catalina Foothills homes for sale, knows the importance of home improvement projects. While there are many things you can do to improve your home, these seven are proven to be the most effective at increasing its value and raising your ROI.
1. Install Hardwood Floors
Watch any real estate show on
HGTV
, and when you see people viewing homes, they will marvel at hardwood floors and talk about pulling up carpeting. Hardwood floors have a natural beauty that is hard for any artificial flooring material to match. There are many types of wood, colors, and grains from which to choose. Hardwood adds an elegance that works with any kind of decor, from rustic to the most sophisticated. Millionacres states that 99% of real estate agents, including realtors, recommended installing or refinishing existing hardwood floors before putting any home on the market. Further statistics show that 54% of buyers are willing to pay more for a home with hardwood floors resulting in an increase of 2.5% on the average sales price. That is a significant number and justifies the expenses of installing hardwood floors.
2.Do Some Kitchen Remodeling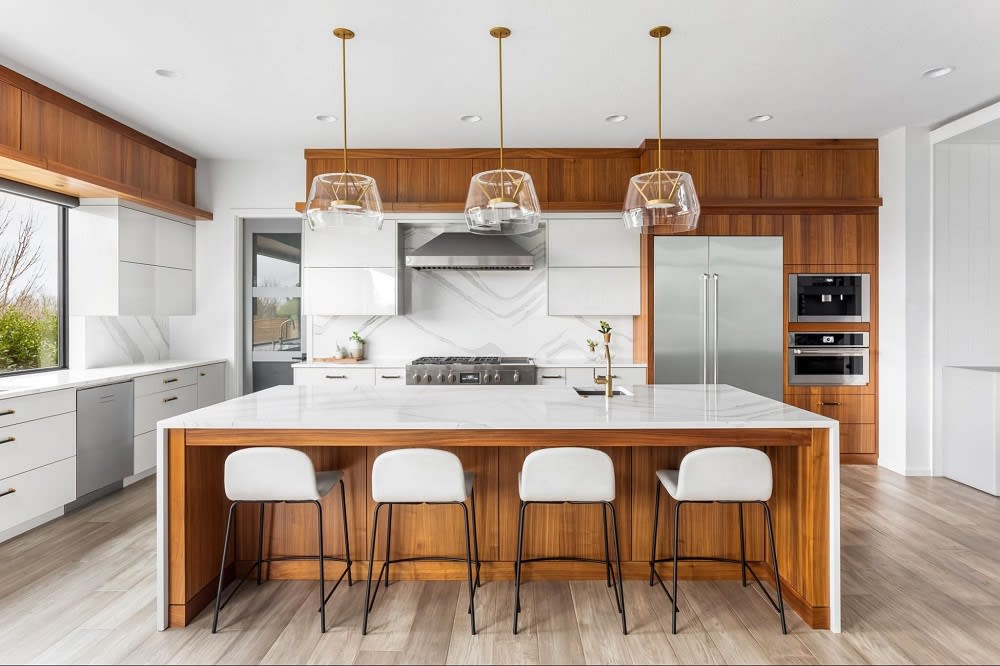 Updating the kitchen before putting your home on the market is always a good idea. The kitchen is the room where people cook, eat, and sometimes gather to socialize over coffee or other beverages. Buyers put a lot of stock in the look and feel of the kitchen. This applies to Catalina Foothills homes for sale or houses on the market anywhere else. You don't have to gut the kitchen and rebuild it from scratch, but updating cabinets, countertops, and backsplashes can make a big difference to the appeal of a kitchen. New appliances are also a good investment.

Installing new flooring and a fresh paint job will also work wonders. Don't forget lighting. A bright kitchen is always appealing. The money put into updating the kitchen can lead to a nice boost in your ROI.
3.Upgrade the Windows
Windows add to the look of both the exterior and interior of your home. People love natural light and nice big windows that let in the sun, therefore making your home more attractive to potential buyers. Windows can make a dramatic difference to home decor, and the newer ones are better-insulated and more energy-efficient. Buyers love house features that will save them money on utility bills, and new windows can significantly lower heating and cooling costs. The outlay for installing the windows will pay off when you finally sell.
4.Remodel the Bathrooms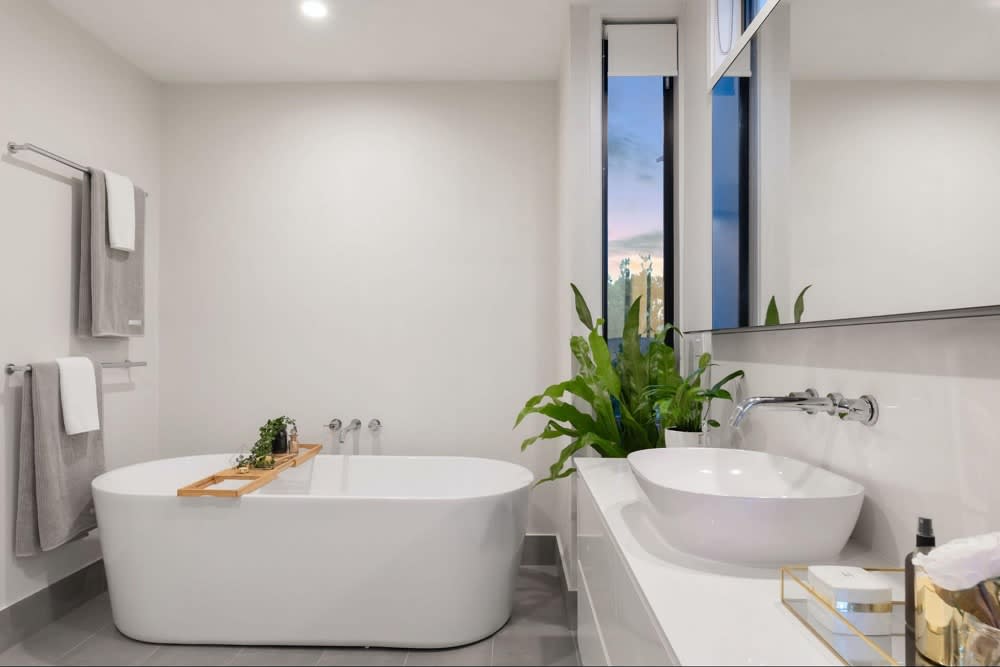 Bathrooms are another room that buyers will look over carefully. In addition to the number of bathrooms, people viewing your home for sale will want bathrooms that look clean, fresh, and appealing. Large showers and tubs are features that buyers are looking for. Retiling walls and installing new flooring can make a huge difference to the look of a bathroom. A new sink, vanity, and faucets also update a bathroom's style to appeal to potential buyers. Don't forget lighting and mirrors; they add brightness and can create a feeling of more space. Do some remodeling in each of your bathrooms. It can all add up to a higher sale price.
5.Install a New Front Door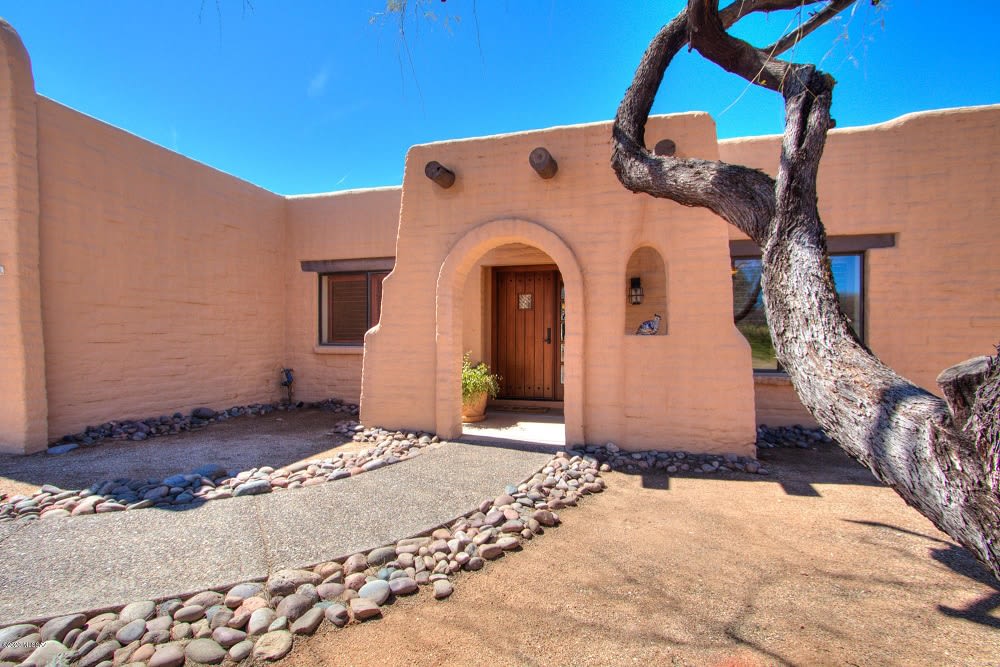 Image courtesy of Tracy Wood

Whether discussing Catalina Foothills homes for sale or houses on the market anywhere in the country, curb appeal is a major factor. You want potential buyers to pull up to your home and become immediately attracted to it. Although it's just one part of the exterior, the front door can have a major impact on the look of a house. The color, material, and style of the door are part of the entryway to a house. You want it to look inviting yet secure. A front door that insulates against outside weather conditions also helps save on energy bills. The money spent installing a new door will certainly be recouped by what it adds to the selling price.
6.Install a Garage Door
Garage doors
are much larger than a front door and certainly have an impact on curb appeal. They come in many different styles and colors to match and improve the appearance of your home. Automatic garage doors have great appeal as they save the effort needed to open and close manual doors. Energy-efficient doors can also offer savings, especially for heated garages. When it comes to increasing ROI when reselling a home, a garage door can be a big help.
7.Add a Stone Veneer
A stone veneer is another home improvement that adds to curb appeal. The look of stone around the entryway adds sophistication and elegance to your home. A 2014 survey of real estate agents found that curb appeal was consistently listed as one of the top five elements that add value to a home. It can easily add 10-15% to the selling price. Since a stone veneer improves curb appeal, it can certainly contribute to a higher ROI.
Listing your Oro Valley real estate for sale?
When putting a home on the market, you want a solid ROI. Home improvements will add to the value of a house and increase its eventual selling price. These seven improvements are among the best ways to increase your ROI. If you are planning to sell or buy a home, contact
Tracy Wood
for expert help in the process today!